Yes and No.
How Yes and how No?
Depends on how you look at it. And on the iPad model. And if it is a regular iPad. Or an iPad Mini. Or an iPad Air. Or an iPad Pro. And if it is an 11-inch iPad Pro or a 12.9-inch iPad Pro. 
By the way, maybe it is some of the previous models?
One thing is definitely sure: there are a lot of iPads. They also come in different colors.
P.S. Colors don't affect performance or define the headphones, I just like that variety that you can choose from.
Definition and Classification
Although we call them headphones, earbuds, EarPods, etc. they fall into one category: headphones. Their main purpose is that one person can listen to that sound coming through those little speakers that are rested on or in our ears.
Headphones, also known as earphones, earspeakers, or cans, can be divided into three categories. The first category is usually referred to as "headphones". There are two subcategories in this category:
Circum-aural headphones or over-ear headphones
Also known as full-sized headphones, they have large cups that fit all around the ear, isolating most of the outer sound and preventing sound from leaking. "Circum" and "aural", literally means around the ear. Most convenient for audio enthusiasts and audiophiles, and also large in size. 
Supra-aural headphones or on-ear headphones
They are more portable because of their lightweight and small dimensions. They are also more convenient for casual use. They rest on the ears, unlike over-ear headphones, and put a bit more pressure on them, which makes them a bit less comfortable.
Earphones, as the second category, can be put in two subcategories also:
Earbuds
They sit on the outside of the ear canal, directing sound from outside towards the ear canal. The sound is not isolated, so you can hear your surroundings, which is useful when walking with earbuds.
Earphones or in-ear headphones
The opposite of earbuds. They fit into the ear canal, isolating more of the outer noise, providing better isolation, louder sound, and better overall sound quality. Especially, better bass reproduction.
Open-ear headphones or bone conduction headphones are a special subcategory. Unlike traditional headphones/earbuds, these headphones don't go inside or over your ears. They use bone conduction drivers to transfer the sound through cranial bones to the inner ear, bypassing the ear canal.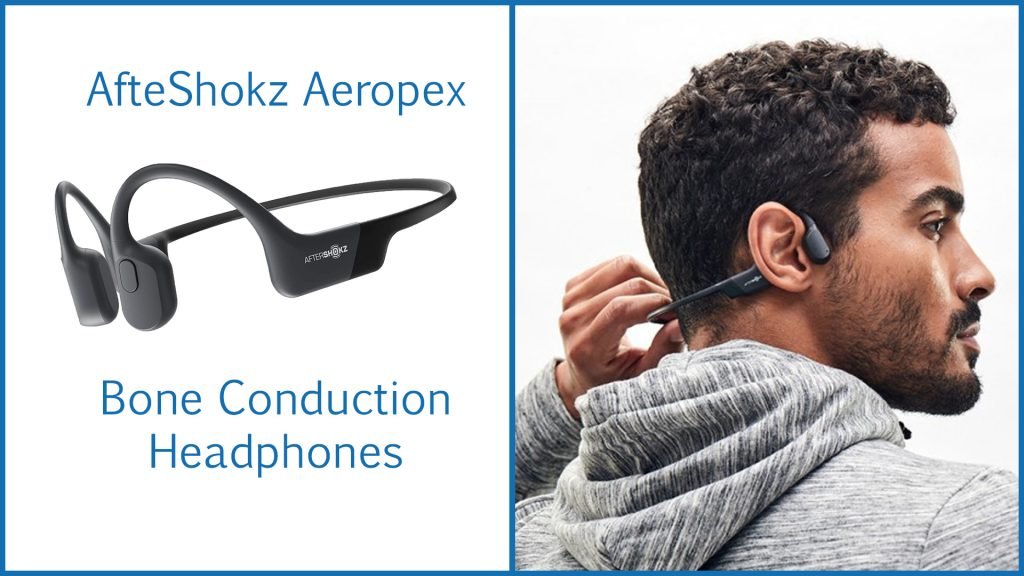 Open-ear could also refer to regular headphones and earbuds but with modified cups. These headphones/earbuds have perforated cups, which has a positive effect on the sound quality (it expands the soundstage, makes the reproduction airier and more natural). Many audiophile-grade headphones and earbuds feature an open-ear design.
What happened with the choice?
A long, long time ago, back in 2016, Apple introduced us to iPhone 7, announcing that with it the 3.5mm headphone jack is going to be removed from it. This started a trend of removing the headphone jack from smartphones in general, affecting Android users also. Luckily for 3.5 mm jack enthusiasts, not all companies that produce smartphones adopted this idea.
This started narrowing the choice for picking up the headphones or earphones. 
Soon after, Apple removed headphone jacks from 11 inch and 12.9-inch iPod Pro in 2018.
Enter the Dongle
Considering that a huge number of people have used wired headphones (earphones, earbuds), the "situation" occurred with "where to plug" the headphones that are already in your possession. That is where the Dongle comes in to save the day. The dongle is an adapter that utilizes iPod's and iPhone's Lightning port (or USB Type-C port) for various connections, such as headphones, SD card readers, different types of USB connections, then, VGA, HDMI, etc. For each of them, there is a different adapter, that is, Dongle. 
However, there might be a little problem with charging the phone and plugging the headphones at the same time. If you find yourself in that situation, you will have to remove the dongle and charge your phone/tablet.
The Dongle is actually a good idea for the phone or tablet manufacturers – unnecessary parts are removed from the device, which is very useful for improving the specs on it, i.e., larger battery, better camera or more cameras, etc. For the user, it can be inconvenient to carry all of those different dongles.
Ways to connect
Connecting your iPod can be done via Lightning cable compatible pair of EarPods, through wireless Bluetooth headphones, or you can connect your own wired headphones with a dongle.
It is recommended that you buy an original Apple Lightning or USB Type-C adapter. The reason is simple – these adapters are of better quality than the adapters made by generic brands. Samsung or iNassen provide a good quality USB Type-C to 3.5mm headphone adapters/dongles that you can use for Apple products.
Products to find
Apple offers a wide range of certified headphones/earbuds, as well as many different types of dongles. 
Here are just a few of what they have to offer: 
AirPods (with charging case and with wireless charging case) 
AirPods Pro (In-Ear headphones)
AirPods Max (Over-ear headphones)
Apple EarPods with Lightning Connector
Apple EarPods with 3.5mm jack
Apple In-Ear Headphones with 3.5mm jack
Apple headphones and earbuds
Newer iPads and iPhones are without a headphone jack or even a Lightning port – they switched to USB Type-C. So, if you are not such a big fan of wireless earbuds and headphones, and you like that higher quality sound that wired headphones can provide (or you adore retro style listening), there is a variety of USB headphones you could try. Here are some wired USB Type-C headphones for your iPad that you could buy: 
PIONEER has developed noise-canceling earbuds that will improve the conversation quality and deliver a great sonic performance. Plus, there is a Lightning adapter.
Pioneer Rays
Pioneer Rays Plus
Pioneer Rays Pro
RAZER Hammerhead – Lightning connection and USB Type-C earbuds
Aluminum frame, dual-driver technology for higher resolution audio output, in-line volume controls and mic, green lighting when you want to stand out.
Samsung AKG Type-C Earphones
Built-in Dual-Driver technology, studio-quality audio, with rich tones and clear and balanced audio.
Wrapping it up
To sum up: You don't need special headphones for your iPad.
It is just less convenient if you already have some wired headphones. But don't worry. Even though there's no 3.5mm jack on your new iPad, you can always buy a dongle and keep using your good-old wired headphones.